Responsibility
Corporate Social Responsibility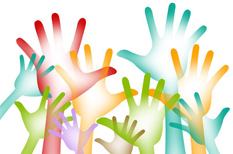 Kana Consultants believes they have a social responsibility to "give back" to society, not only with money but with time. We have the desire to improve the lives of individuals less fortunate to us, in the regions where we work. We believe in conducting our business ethically and contributing to the social, economic and environmental well being of our communities. This social responsibility should not just come from the management of the company but from all the individuals who work for Kana Consultants.
Our partnerships
Over the years we've partnered with a number of causes and organisations in South East Asia, UK and Australasia. Some of these organisations
are just starting out to help the less fortunate and really need our assistance, but some are more well established entities, but all of them are chosen due to their passion and dedication which is closely linked to Kana Consultants own vision. We work with charities to help raise funds, to sponsor sporting events, to build much needed accommodation and to assist in health issues in remote communities.
Our priorities
During the past few years we have contributed time and money to help the following organisations through our sponsorship and time spent in organising various Oil and Gas industry functions and events.
Thailand
Baan Nakorn Sri Thammarat
Baan Ratchawadee.
Baan Ruam Jai
Baanthep Nursery Centre
Bankokploung School
Camillian Home
DARE (Drug Abuse Resistance Education.
Khaenthong & Nongkhai Children's Homes
Lorenzo Home (Phanatnikhom).
Metro SE Asia
Operation Smile (Thailand)
Pattaya Orphanage
People Eye Care Foundation (P.E.C.F.).
Rainbow House
Ratchabury Handicap House
Sang Tawan Children's Home Foundation
Sataban Saeng Sawang Foundation.
SPE Thailand
The Foundation for Karen Hilltribes in Thailand (KHTF)
The SET Foundation (Supporting Education in Thailand)
Women with a Mission
YMCA Happy Home.
Cambodia
Sunrise Childrens Village.
M'Lop Tapang
Rachel House
Kurnia for Hope
First Hand
Vietnam
Loreto-Vietnam Charity
Vinacapital Foundation
Vung Tau Orphanage
UK
Tough Mudder event in aid of Sickle Cell Society
Australia
Princess Margaret Hospital Fund – Abseil for pmh2016